Welcome!
The IC is a free international association of institutes and organizations legally operating in higher education and research with a specific interest in the design, production, technology and management of media. The IC was founded in Lausanne, Switzerland, in 1957 by a few mid-European universities for printing technology. IC is cooperating with other institutes and organizations of all types from the wider field of graphic communication and media technology, printing, publishing and packaging around the world, to promote this goal.
Upcoming event: 54th annual conference: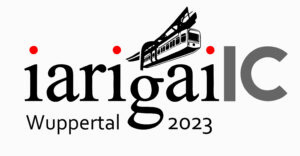 IC provides:
a platform for the exchange of knowledge and cultural issues.
a mutual presentation and comparison of institutions, as well as contact with printing and publishing businesses, suppliers and organizations.
opportunities for cooperative relationships between directors, educators and students of the various member institutions.
IC Chairperson is Prof. Dr. Anastasios E. Politis, (University of West Attica, Greece). He was elected as the 7th IC Chairman in 2021, during virtual DRUPA 2021 event.
IC is administered by the Presidium (Management Committee), which consists of the Chairperson and the Presidium members:
Prof. Dr. Gunter Huebner, Stuttgart Media University, Germany, Associate Chairperson
Prof. Dr. Martin Habekost, Toronto Metropolitan University, Canada, Editor of the IC Journal
Prof. Dr. Daiva Sajek, Kaunas, University of Applied Sciences, Lithuania, designated next Associate Chairperson
Visit also our Linked-in website: https://www.linkedin.com/company/international-circle/